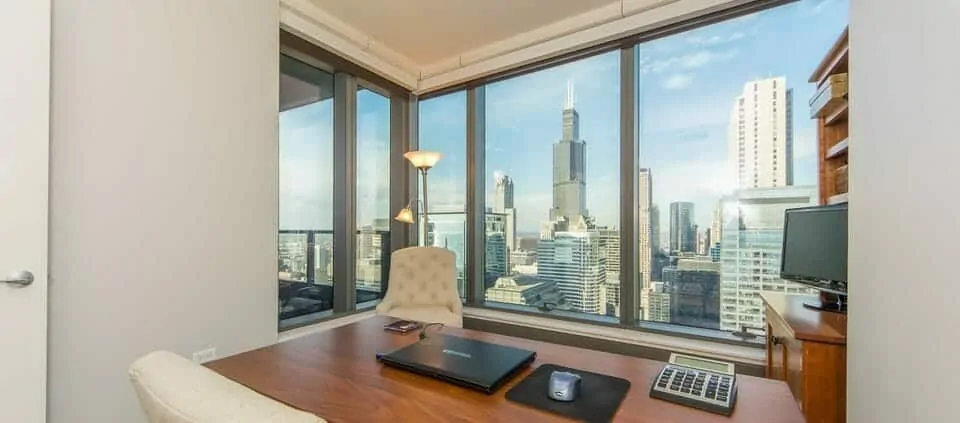 Questions To Ask When Buying A Chicago Condo
Here are the best questions to ask when buying a Chicago condo. Basically these are the 4 questions you should ask yourself before starting your search.
Best Questions To Ask When Buying A Chicago Condo
1. What's The Best Neighborhood For Me?
First things first, where do you work and how do you feel about commuting?
The answers here will inform your decision regarding neighborhoods.
For example, if you work in the Loop and want to walk to work rather than drive or take the CTA, research the West Loop, River North, Streeterville and the New East Side.
Generally, we advise our clients to try and live close to where they work. Because Chicago's neighborhoods all have so much to offer, there's normally a neighborhood close to work that offers what our clients seek.
Maybe you secretly like people watching on the red line and a short commute is even a little desirable. Or you want to live where there's a lot of night life. Or opportunities to get outside and run or bike along the lake.
If yes, check out two of our favorite neighborhoods Lincoln Park and Lakeview. Both are on the red line and offer what you seek.
Resource: Explore neighborhoods with the Chicago neighborhood guide.
2. What Are My Space Requirements?
So you like shiny new things? Don't we all!
That 800 square foot super sleek modern new condo with floor to ceiling windows but limited closets might appeal to your 24 year old single self. But how will it work when you're 29 and living with that special someone who wants a closet? Not so shiny anymore right?
Nobody can predict the future but when buying a condo it's a good idea to buy just a little extra space. Room to grow so you don't feel forced to sell and move after a few short years.
That might mean bypassing the shiny new but tiny condo for one that's a tad more practical. And yes many of the new construction condos have significantly smaller room sizes and fewer square feet than those built earlier.
Tip: You can use a buyer's broker to buy real estate in Chicago…and it's free!
3. What Are My Amenity Requirements?
Chicago high-rise condos often offer a ton of amenities like door staff, a nice gym and pool.
These amenities can be appealing. But they also have high monthly assessments that need to be in the budget.
So if you don't need a gym or concierge then why pay for them? Rather go for a low amenity low monthly assessment condo.
If on the other hand you get a lot of packages delivered or feel you want better security then door staff are valuable for you.
All are full amenity high rise and mid rise buildings worth exploring. For example, an often overlooked but well-located West Loop quality mid-rise building with reasonable assessments is 933 W Van Buren Condos.
Have you always wanted to live in an authentic vintage brick and timber loft? Well Chicago has tons of them and they can be a great option. Many loft buildings offer the same high level of amenities as upscale high rise condos.
Explore: Chicago lofts for sale.
Different condo buildings offer different levels of amenities. Here are some favorites:
The best amenities are often found in high rise condos. If that's what you seek, here's information about buying a Chicago high rise condo.
4. How Much Can I Comfortably Afford?
Note that the correct question is not "what's my maximum approved loan amount".
There's a need to balance your answers regarding neighborhood, space and amenities with the key question of price.
This can be challenging so now's when your real estate broker can really earn their keep and help you make some fine tuning adjustments.
If you're on a very tight budget then you might try reversing the order of these four key questions and start with price.
Use a mortgage calculator to get an idea of what you can afford.
Better yet, go ahead and get pre-approved for a Chicago mortgage, it's more important than ever.
Ask your agent where you can find the best value for the price given your space requirements, amenity needs and desired lifestyle.
One of the best things about Chicago is that there are so many neighborhoods offering excellent condo choices at a wide variety of price levels.
Conclusion
So, now you know best questions to ask when buying a Chicago condo. If you're a first-time buyer, here are our best tips for first time home buyers in Chicago.
Ready to get started? Contact us, we'll help you get it done right!
https://bestchicagoproperties.com/wp-content/uploads/2018/02/Chicago-highrise-condo-with-views-office-1.jpg
640
960
Jeff Payne
https://bestchicagoproperties.com/wp-content/uploads/2012/03/logo.png
Jeff Payne
2018-03-14 07:30:06
2021-02-22 11:00:38
Questions To Ask When Buying A Chicago Condo