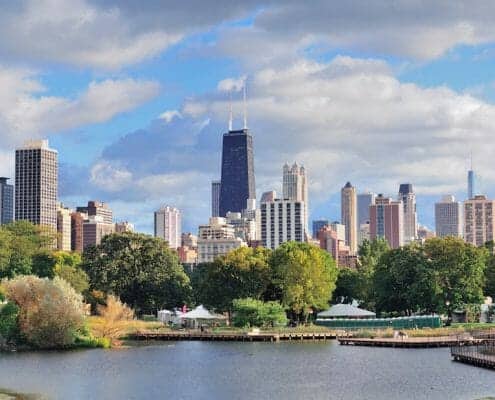 Lincoln Park Real Estate Guide
Here find Chicago Lincoln Park real estate for sale and rent including Lincoln Park condos for sale, lofts, townhouses and single-family homes. Plus, information about what's it like living in Lincoln Park.
Living in Lincoln Park means enjoying all the park has to offer including the famous Lincoln Park Zoo. Plus the beautiful Lake Michigan lakefront with its walking paths, cycling paths and boat harbors.
Lincoln Park Real Estate For Sale
Lincoln Park real estate for sale including Lincoln Park condos, lofts, townhouses and single family homes.
What's Best About Living In Lincoln Park?
Whether you choose a contemporary Lincoln Park condo or a classic Lincoln Park home on a tree-lined street, living in Lincoln Park offers you a plethora of recreational activities.
First, the park itself offers plenty of options. For example, playing fields, running paths, a golf course and fishing.
Second, you can enjoy walking, biking or running on the paths that stretch along the lake and through Lincoln park.
Third, Lincoln Park made our list as one of the best neighborhoods for dogs in Chicago. Moreover, it's also on our list of most bike-friendly neighborhoods in Chicago. Good reasons for the popularity of Lincoln Park real estate.
Fourth, the beaches present the ideal way to enjoy summer in Chicago.
Fifth, the Lincoln Park Zoo and Lincoln Park Conservatory, both of which attract families and tourists and have no admission charges.
Sixth, the weekly farmers markets throughout the summer and an annual summer festival give the neighborhood a strong community feel.
These are just some of the reasons living in Lincoln Park is so popular.
Our Favorite Lincoln Park Buildings:
Lincoln Park sits in zip codes 60610 and 60614. It's located to the south of Lakeview and to the north of Old Town and the Gold Coast.
Talk With Us
It's never too early to get started!