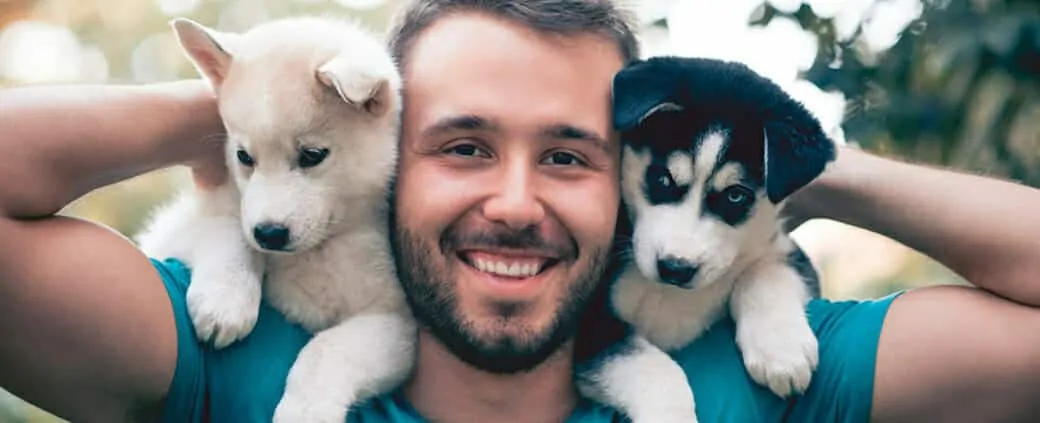 Best Neighborhoods for Dogs in Chicago
Want To Find The Best Neighborhoods For Dogs In Chicago?
Are you itching to find that perfect neighborhood for you and your best friend(s)?
Having a ruff search for a treat of a place to live?
Feeling tired of being leashed to an area that doesn't appreciate your canine companion(s)?
We've got you covered.
Sit, stay, and join us as we sniff out the paws-itively best neighborhoods for dogs in Chicago for 2019.
For this year's update of our article on the best neighborhood for dogs in Chicago, we've pulled out all the stops.
As we do every year, we've spoken to Chicago dog owners and delved deep into the internet for the best places to bring your furry friends. So here's our list where we rank some of our favorites according to their scientifically-proven "Barkability" score.
West Loop
BARKABILITY- 4 Woofs and an Arf
In recent years, two awesome dog parks have finally put the West Loop on the map as one of Chicago's favorite neighborhoods for dogs. Specifically, residents love Skinner Bark Park in the western part of the neighborhood and Mary Bartelme Park in the near east side of the neighborhood. These days it seems everyone here is walking a dog.
And of course, this super social hood offers plenty of places to sit and have a drink with your favorite pooch. Why just last Friday some brokers from our office stopped by Stelios Bottles & Bites for a glass of wine after work. Nearly everyone in the place had brought their dog along for happy hour. Woofing down snacks and wine (the people that is).
There are also multiple conveniently located veterinarians and boutiques catering to dogs peppering the neighborhood. For example, all natural dog food mecca Paw Naturals at the corner of Monroe and Sangamon. And everybody's favorite groomer Annie at Monroe Grooming Studio located a few steps from the front door of our office.
Related: Chicago pet-friendly condos for sale.
Lincoln Park
BARKABILITY- 3 Woofs and a Yip
At the top of our list of the best neighborhoods for dogs in Chicago is the ever-trendy Lincoln Park. It's one of the bustling centers of commerce and activity. As such, it may not surprise you to see this famous Chicago neighborhood as our headliner.
Thanks to the sheer volume of residents, Lincoln Park offers plenty. It's all here, pet stores, parks, vets, and more. Here you can sure your companion is treated like one of the family. It's a common sight to see water and treat bowls outside of commercial establishments.
It's density is also its downside. The number of residents packed into this historic neighborhood could make it tougher for larger breeds, as it will cut down on their space to be really good boys and cut loose in a large space. Crowded dog parks are a definite consideration, as is the possibility that your local pet store may be out of your pet's preferred brand of food.
West Town
BARKABILITY-  2 Woofs, 1 Arf, 1 Grr
Where Lincoln Park caters to the small and average sized pup, West Town is the best neighborhood for big dogs in Chicago. Bigger breeds will find themselves very happy trotting through the miles and miles of trails in Humboldt Park, and hot days are just a great excuse for a dip in the refreshing lagoon. Beckoned by its enormous green space, owners of larger breeds won't give you a side-eye for unleashing your Tibetan Mastiff, Mdme. Snuggles von Pompom, for a few rounds of fetch. Just make sure she doesn't come back with a telephone pole.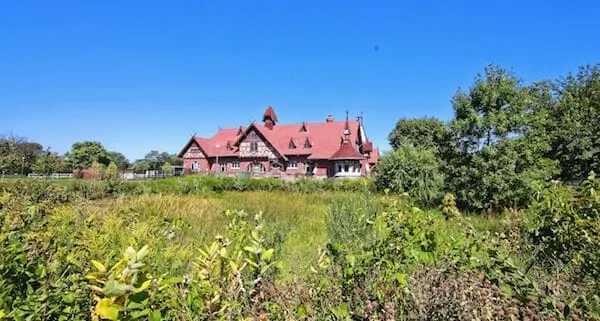 With its focus on green space, its worth noting that West Town (particularly the west side closer to Humboldt Park) will not have as much access to pet stores; those tend to be concentrated in the area closer to the city. Likewise, short-notice visits to the vet may prove difficult if not outright im-paws-ible [high fives self], since the area tends to boast a lower-than-average number of vets per capita.
Montclare
BARKABILITY- 3 Woofs, ½ Arf
Hopeful about living in a space with plenty of parks but worried about the lack of pet services? Or perhaps you care for an aging pet with special needs? If that's the case, then perhaps Montclare is the right fit for you. A little known neighborhood in its own right (certainly when compared to the previous two entries), Montclare makes the list of best neighborhoods for a dog in Chicago because of its access to quality canine healthcare.
More than any other Chicago neighborhood, Montclare boasts the highest number of veterinarians and animal clinics in the city. This includes the renowned Mont Clare Animal Hospital, arguably the best animal hospital in the city and consistently a top contender nationwide. Even though the tradeoff is a lack of larger parks, Montclare has its own offerings. For example, Bell Park and Rutherford Sayre Park.
Lincoln Square
BARKABILITY- 3 Arfs & a minute of uninterrupted content panting
Moving back eastward takes us into historic Lincoln Square. Accomplished in its own right though less famous than its cousin, Chicagoans often refer to this neighborhood as the Solange to Lincoln Park's Beyonce [citation needed].
Unique among the best neighborhoods for a dog in Chicago, what Lincoln Square offers in abundance is reliable trainers. Whether you've got a wild puppy pee machine or an old dog in need of new tricks, Lincoln Square has a trainer for your hound. Alongside the trainers you'll find a plethora of groomers. Plus high-end stores perfect for keeping even the haughtiest canine in the haute-iest couture.
As with most neighborhoods that sport a lot of services, Lincoln Square suffers from a lack of green space. Correction: it offers a gorgeous and massive space in the form of Winnemac Park, but park rules state Dogtor Peabody III has to stay on his leash. That said, there is an off-leash park located at River Park. However local owners report it's neither the largest nor the most landscaped.
Edgewater
BARKABILITY- 1 tennis ball that you didn't actually bring with you
A quick jog to the beautiful lakefront takes us to the final entry on our list of the best neighborhoods for a dog in Chicago. Edgewater is known for its quiet residential streets and renovated historic apartments, meaning you can raise your pups confident that pee can easily be mopped up from hardwood floors. Edgewater's Andersonville area is no stranger to pets, and seeing four-legged friends taking out their humans for a day of shopping is a common sight. Dog walkers abound in the area. So even if you stay late at the office, someone will be available to take your prize Pomeranian, Monsignor Ruffles, for his evening stroll.
The only real downside to Edgewater is its lack of outdoor spaces for pets. This is made up for by a feature unique to the area and treasured by local pet owners. Namely, Edgewater Beach. It's here where you can take your pugnacious pup for a day's romp. You and your pup are certain to make new friends. And you can both cool off in Lake Michigan. Then making a stop for treats on the way home. While not in Edgewater, another great spot is the Montrose Dog Friendly Beach.
Need more information on buying a home or listing a property on any of the neighborhoods above? Or perhaps you'd like to file an official complaint for the unlicensed use of puppy puns? Either way, use your paw and contact us.
https://bestchicagoproperties.com/wp-content/uploads/2018/06/Best-Neighborhoods-for-Dogs-in-Chicago.jpg
693
1040
Jeff Payne
https://bestchicagoproperties.com/wp-content/uploads/2012/03/logo.png
Jeff Payne
2019-04-29 01:00:23
2023-02-23 17:09:07
Best Neighborhoods for Dogs in Chicago