Best Chicago Properties, LLC
Chuck Gullett, Living The Dream
We are so pleased to announce that our managing broker, Chuck Gullett, is featured in the July 2019 issue of Chicago Real Producers magazine, a publication dedicated to telling the stories of top producing residential real estate brokers throughout the country. With permission, we're sharing the article with you here:
Warm, Personable, Relaxed, Focused
What is striking right away about Chuck Gullett, managing broker at Best Chicago Properties, is his warm, personable style, his relaxed nature, and his ability to focus.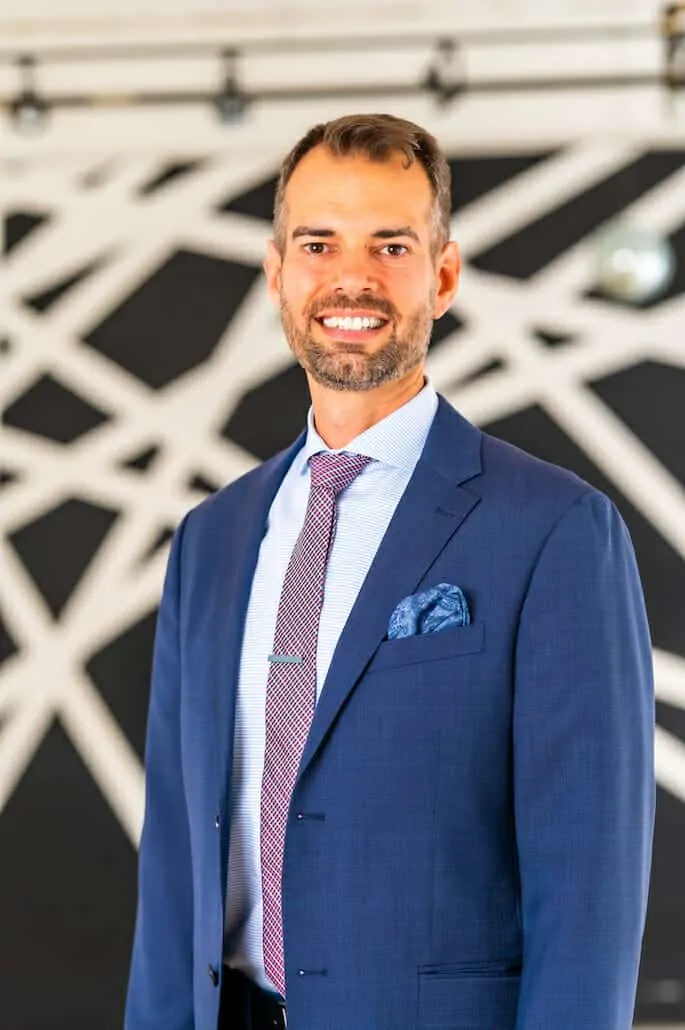 Chuck was working with Caterpillar in Peoria, IL, while dreaming of owning his own business one day. In 2005, he and a friend started buying investment properties in Peoria.
At the same time, Chuck was involved in a long-distance relationship, driving up to Chicago every weekend, and he was trying to convince his girlfriend to move to Peoria.
Lollapalooza Brings A Moment Of Clarity
But in 2007, everything changed for Chuck when he went to Lollapalooza.
While listening to Pearl Jam play at Soldier Field, with Chicago's skyline as the band's beautiful backdrop, he had a moment of clarity: he loved Chicago, and suddenly, staying in Peoria wasn't a priority anymore.
All within 2007, he resigned from his corporate job at Caterpillar, packed up and moved to Chicago, and joined a real estate team at Keller Williams to learn the Chicago market.
In 2008, he partnered with the founding broker of Best Chicago Properties, Jeff Payne, and became the managing broker.
Reflecting on their partnership, Chuck relays, "Jeff had already done the hard work of getting the brokerage up and running when I joined. But we did a lot of tweaking after I got there, and we are continually improving it. I love being part of the process because you get to be really creative in how you develop the brokerage to serve your clientele best. Jeff and I work really well [together] brainstorming new ideas and making incremental changes."
"It's cool being part of a boutique brokerage because if someone has an amazing idea in a morning meeting, we are agile enough to put it into play that afternoon."
Chuck mentors the agents in their company and has long observed, and now firmly believes, that creative problem-solving and agility are two of the most important skills agents must possess in order to be successful.
Because every deal is different, persistence and the ability to overcome challenges as they arise are paramount to success.
It's about being able to come up with creative solutions to different issues that inevitably arise for the client.
Striking A Balance
Chuck has found that his daily meditation and yoga practices make a huge difference in his level of productivity.
They keep him balanced. Chuck reflects,
"It would have been nice to know what an emotional roller coaster it can be going through the ups and downs of the market. I would have told myself to put a little more cash in the savings account and don't ever stop trying. It's tough to fail if you don't ever quit."
As for his own investment properties, during the 2008 recession, he sold his properties in Peoria. Chuck now owns one rental property in Chicago and several parking spaces. He loves owning the parking spaces because "all you have to do is sweep them out."
Averaging $12 million in sales a year, Chuck feels he has hit a steady stride. Seventy-five percent of his business comes through referrals.
His biggest challenge has been learning how to strike a balance between his personal life and work.
"Shutting business off" for the day can be tough for him. He's always thinking about how to provide his clients with better and more personalized service.
His number one priority is making sure his clients always feel that they are being well taken care of. Chuck says,
"I've always pictured that old-timer shopkeeper who always swept the sidewalk in front of his storefront and had that pride of ownership. So, even today, I go out and sweep the sidewalk in front of the brokerage and say 'hi' to the people walking by. It makes you feel part of the neighborhood and part of the city."
Today, Chuck is deeply invested in his business, and he is deeply embedded in his community and the city he fell in love with. He is living his dream. Chat with Chuck!
This article is republished here by Jeff Payne, Best Chicago Properties with permission from the publisher of Real Producers Magazine. The article was written by Nora Wall with photography by Carlos Miranda.
https://bestchicagoproperties.com/wp-content/uploads/2019/07/Chuck-Gullett-Best-Chicago-Properties-Living-The-Chicago-Dream.jpg
998
1500
Jeff Payne
https://bestchicagoproperties.com/wp-content/uploads/2012/03/logo.png
Jeff Payne
2019-07-19 03:50:36
2023-02-23 17:28:01
Chuck Gullett, Living The Dream