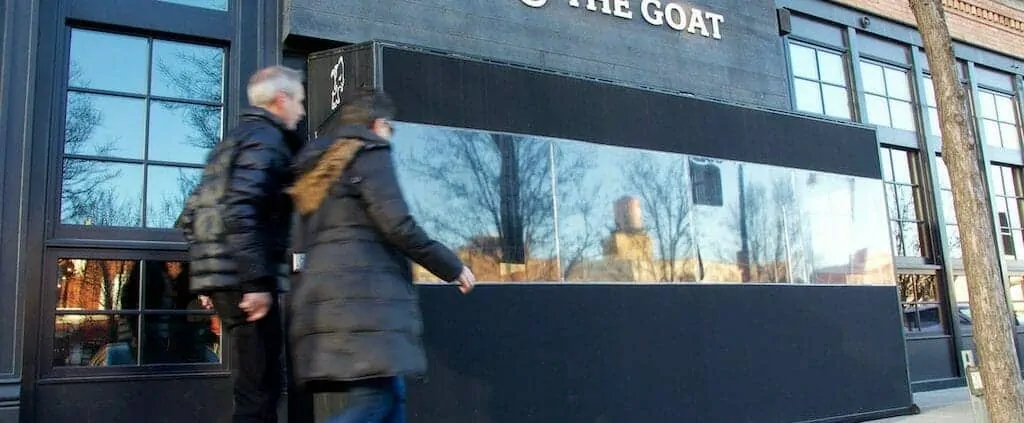 Best Chicago Properties
Best Walkable Chicago Neighborhoods
If you're curious about the best walkable Chicago neighborhoods, this is for you!
Recently, the Near North Side was mentioned in the media as the most walkable neighborhood in Chicago. While it's clearly very walkable there, we have our own unscientific thoughts as to the truly best walkable Chicago neighborhoods based on our experiences with our clients. So we decided to evaluate the urban core neighborhoods on our map of neighborhoods and share our own perspective. The result was the creation of this list…the definitive ten best walkable Chicago neighborhoods right now.
The 10 Best Walkable Chicago Neighborhoods
1. Fulton Market
In our opinion, the best walkable Chicago neighborhood right now is not among those on the Near North Side. It's actually Fulton Market, a district within the West Loop neighborhood.
This news shouldn't really come as a great shock. For several years now Fulton Market has been widely publicized as one of America's hottest and most walkable neighborhoods. And for good reason.
This old meat packing/warehouse neighborhood now successfully mixes fresh design with vintage buildings oozing character.
Plus, Fulton Market is home to more and more employers including some big names like Google and Uber. Not to mention Chicago's most popular restaurants, trendy bars and hotels. The neighborhood is literally always abuzz.

Live in Fulton Market and not only do you have the best restaurants, coffee shops and bars steps from your front door but you can also easily walk to multiple grocery stores and excellent public transit options. View the latest listings and learn more about Fulton Market.
2. West Loop
A close second in walkability is the broader neighborhood of the West Loop. The neighborhood is super walkable for the same excellent reasons as Fulton Market. The global headquarters of McDonalds is now in the neighborhood as is our office location. BTW, we were here first! Learn more about the West Loop and browse the latest listings.

Chuck Gullett votes for the West Loop as the best Chicago walkable neighborhood:
"I'd pick West Loop because it is close to everything you would want to do… Randolph Street bars/restaurants/nightlife, Greek Town, Fulton Market, Whole Foods, Marianos, Target, Mary Bartleme Park and Skinner Park. Easy public transportation on Green, Pink and Blue Line stops as well as Madison and Halsted buses. Quick access to 90/94 and 290. Feeling ambitious? Walk to work in the Loop or keep heading East to Millennium Park to catch a concert! It's a perfect location to live in the city and enjoy life at your own pace."
3. River North
Third on our list of best walkable Chicago neighborhoods is River North (part of the Near North Side we mentioned earlier). Live here and walk to work at Yelp, Groupon, Motorola and more.
Need a break from your techie job? Go analog and take a smooth and continuous art stroll around the River North Art Galleries centered around the intersection of Franklin and Superior Streets.
Keep walking and enjoy the neighborhoods historic architecture including the Wrigley Building, Tribune Tower, and Holy Name Cathedral. Explore River North and take a gander at the latest listings.
4. New East Side
The best things about living in the New East Side are Lakeshore East Park and the stunning city and lake views most neighborhood condos offer. View New East Side listings and explore.

Mark Lale prefers the New East Side as the best walkable neighborhood:
"I like the New East Side where you have restaurants, Mariano's grocery and take out, a dog park, with access to walk along the Lake or walk through stunning Millennium Park. The famous bean sculpture is nearby. There is public ice skating in winter and tennis in summer. Plus outdoor concerts and movie nights. Easy walk to Loop shopping and the the Art Institute or a friends boat docked nearby on the ever great Lake."
5. Gold Coast
Fifth on the list is the Gold Coast. What we love about Gold Coast is that you can walk to world-class shopping along Magnificent Mile and some of the city's finest restaurants. Or take a stroll to a dozen nearby cultural attractions, the weekly farmers market or Oak Street Beach for some sun. Browse Gold Coast listings.
6. Streeterville
The best thing about Streeterville is simple: it's a shopper's paradise. Live here and from your doorstep stroll along Michigan Avenue's Magnificent Mile. Then stop in and shop at Water Tower Place, the 900 North Michigan Shops or Neiman Marcus. Want more? Why not visit Ralph Lauren, Saks Fifth Avenue and Nordstrom.
Bored with shopping? Walk over to the lakefront, Navy Pier, Oak Street Beach or the Museum of Contemporary Art. View Streeterville listings and lean more.
7. Downtown Chicago
Next up is Downtown Chicago. Besides the amazing Millennium Park and the awesome Cloudgate sculpture ('the bean"), the best thing about living here is the Chicago River Walk. The 1.25 mile long path along the Main Branch of the Chicago River was completed in 2016 and offers a variety of restaurants and pubs plus space to relax and play.
Combine this with lux high-rise condos, spectacular views and easy access to Chicago's culture scene and the Loop is really hard to beat. Many buildings offer luxury amenities plus door staff. Features that appeal to those who value concierge services and an upscale lifestyle. The Loop is perfect for those who love to walk everywhere. View Downtown Chicago listings.
8. Northalsted
Head further north along the lake to Northalsted. Live here and you can walk to some of Chicago's best nightlife, stroll over the to beach or ride your bike along the lake. Enjoy outdoor art shows, markets, festivals and garden walks.
The population density here is high and public transport is abundant so life is truly better without a car. Northalsted is a fun diverse area with many bars, a variety of food options and great shopping.
9. Andersonville
You don't have to be Swedish to enjoy the strong sense of community of Andersonville. View Andersonville listings.
Jeff Payne votes for Andersonville:
"Andersonville just feels cozy like home. You can browse the interesting independent shops along Clark Street or relax with friends over a Swedish breakfast at Ann Sather or Svea. There are also plenty of fun places to meet for dinner and drinks. Plus there's Andersonville's Sommerfest …my favorite Chicago festival."
10. Wicker Park and Bucktown
Best of Wicker Park and Bucktown: These legendary Chicago neighborhoods are often taken together. They have a vibe that just can't be beat. Stroll the streets and find art, music, cold beer and good eats at every turn. Plus there's the amazing Bloomingdale Trail and Park, widely known as the 606. Here's where you can find the latest Wicker Park and Bucktown listings.
Now you know our take on the ten best walkable Chicago neighborhoods. If you like to bike, you might enjoy our take on the best bike-friendly neighborhoods in Chicago.
Or, get busy and browse all the latest using the Chicago Home Search.
Please let us know if you'd like help finding the perfect place to call home. We're here to help, contact us!
https://bestchicagoproperties.com/wp-content/uploads/2012/03/Fulton-Mkt4.jpg
683
1024
Jeff Payne
https://bestchicagoproperties.com/wp-content/uploads/2012/03/logo.png
Jeff Payne
2018-09-17 03:00:13
2023-02-23 17:09:54
Best Walkable Chicago Neighborhoods