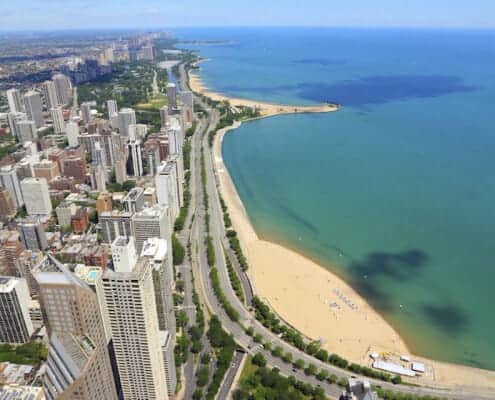 Gold Coast Condo Guide
Here you'll find current Gold Coast condos for sale including the latest Chicago Gold Coast condo and apartment listings. Plus, information about living in Gold Coast and much more.
Best Chicago Properties has provided clients with Chicago Gold Coast real estate expertise since 2007. We're here to help you, contact us.
Chicago Gold Coast Real Estate For Sale
Here are the latest Chicago Gold Coast real estate listings including Gold Coast condos for sale.
What's Best About Living In Gold Coast Chicago?
Living in Gold Coast Chicago positions you quite well for enjoying all this great city has to offer.
Namely, here you'll be just steps from Chicago's finest shopping and restaurants. Moreover the city's best cultural attractions are all nearby. For example, Millennium Park, the Chicago Symphony Orchestra, the Lyric Opera and our favorite, the Art Institute.
In fact, living in Gold Coast today means living in one of the best walkable Chicago neighborhoods.
For instance, in the summertime many Gold Coast residents enjoy shopping the weekly farmers markets. Plus many enjoy relaxing and soaking up the sun at nearby Oak Street Beach. Or walking their dogs in area beachfront parks.
Even with economic change and population shifts, Chicago Gold Coast real estate remains at the top of the United States' list of wealthiest neighborhoods.
Once legendary for its pricey historic mansions, these days the Gold Coast neighborhood offers plenty of stunning high-rise condos and apartments for sale and rent at a variety of price points.
Oak Street Shopping
It is perhaps no surprise that America's most prestigious and classic shopping district calls Gold Coast home.
Oak Street, among those who know, is an area that needs no introduction. Beset on all sides by high-end boutiques and specialty stores, the area is a beacon to those with specific taste and the money with which to sate it.
Though considered by some an extension of the Magnificent Mile, Oak Street boasts a much higher concentration of elite brands. Such is the allure to be part of this intimate, tree-lined shopping experience that newer stores have spilled off the main drag and begun taking over nearby Rush Street.
Magnificent Mile; Shopping And Much More
Naturally, no discussion of Gold Coast real estate is complete without mentioning the Magnificent Mile.
Stretching the length of the neighborhood, from its meeting point with Lake Shore Drive to its meandering flow into the South Loop, Michigan Avenue is the focal point of the city, where tourists and residents spend our few summer days.
Shopping, restaurants, business, tours, galleries, and more ensure those living in the Gold Coast and those just visiting always have something to do.
Whether you've got a historian's mind or traveler's heart, picturing the great city of Chicago is practically impossible without envisioning throngs of people wandering the Magnificent Mile shopping for needs, wants, dreams, and more.
Chicago's Gold Coast real estate offers a premier location in the heart of the city. Neighboring communities include Near North and Streeterville. Gold Coast has two zip codes 60610 and 60611.
Read on for more information and some neighborhood history.
Steeped In Trade And Commerce
From its earliest days, Chicago's history is steeped in trade and commerce.
For example, lining its classic streets, Chicago Gold Coast condos for sale and retail is some of the most expensive in the country.
And living in the Gold Coast means calling home an area that was once the second-most affluent neighborhood in the country.
If shopping is staple of Chicago reveries, the Great Fire was the cornerstone on which the modern city is built. Literally, much of the area used rubble from the fire as an underlayment for its various foundations.
The Great Fire
The inferno that consumed so much of the city towards the end of the 19th century ensured that the face of Gold Coast real estate would be changed forever.
The ashes of the tragedy saw sweeping reforms throughout the city's building and residential codes. And the result was that the faces of those living in the Gold Coast went from average worker to monied elite.
The Influence Of Potter Palmer
The leader of these wealthy emigrants finding themselves living in the Gold Coast was Potter Palmer.
A business magnate who made his fortune opening the first dry goods store that focused on women. Potter separated himself from other businessmen of his day in two ways. First, by allowing customers to take home goods to inspect. And second, he instituted a no-questions-asked return policy. This company would, eventually, become the famous Marshall Field & Company.
Next, following the Great Fire and subsequent loss of many of his buildings, Palmer applied for and received a $1.7 million dollar loan. The loan was the largest ever awarded to a single individual at the time. Now with money in hand and vision in mind, Palmer proceed to invest heavily in Gold Coast real estate.
From Swamp Land To Lake Shore Drive
For example, he purchased the swampland on the north end of the area, dredging and reclaiming it, eventually turning it into Lake Shore Drive.
Likewise, he worked to move the city's commercial district from Lake Street, which ran east/west, to State Street, which he would subsequently widen to handle the new traffic from those living in the Gold Coast and beyond.
It was then, under the shadow of the castle-like 42-room Palmer Mansion, that droves of other magnates and a veritable list of who's who from Chicago to make the decision to start living in the Gold Coast.
A century of influx, investment, and infrastructure later, and its clear that Palmer's vision for Chicago's Gold Coast has thrived.
For example, the Gold Coast was the second wealthiest neighborhood in America during the 1980s. Second only to Manhattan's Upper East Side.
And it's mixture of Chicago Gold Coast condos for sale, apartments, mansions, row houses and historical buildings combine into a unique microcosm of Chicago's tendency to remain rooted in its history while keeping its eyes on the future.
National Register of Historic Places
When a neighborhood counts historical sites such as buildings by none other than Frank Lloyd Wright's mentor, Louis Sullivan, it's no wonder the entire neighborhood was placed on the National Register of Historic Places in 1978.
Built in the 19th Century, the Charnley-Persky House is among the few residential works left from Sullivan's career. A museum today, the structure boasts details and features developed by Wright while he was still a draftsman at Sullivan's office.
Likewise, the district where the home itself is located a treasure in and of itself. Specifically, the Astor Street District, named for the visionary John Jacob Astor who never actually lived in Chicago, found its residents not simply living in the Gold Coast but in some of the most lavish and ornate homes in the entire city.
Notable denizens and purchasers of Gold Coast real estate of the day included Kenneth Sawyer Goodman (of Goodman Theater fame) and Robert Todd Lincoln (of general theater aversion).
Conclusion
Chicago Gold Coast real estate offers residents premier Chicago living with easy access to many of the city's best restaurants, shopping and cultural attractions. Here, we've provided you access to all the latest Gold coast condos for sale and for rent plus information about what it's like living in the Gold coast neighborhood and much more. Thank you for reading!
Talk With Us
We've enjoyed helping our clients in the neighborhood since 2007. It's never too early to get started!