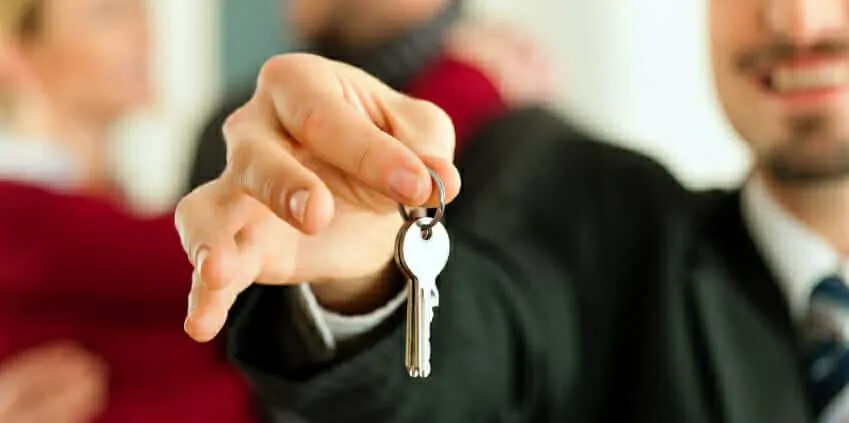 Best Tips For First-Time Home Buyers
All winter you've been hibernating on the couch watching real estate reality TV and dreaming of spring when you'll buy your first home. We know it doesn't feel like it but Spring has arrived in Chicago. So its time to get busy making your real estate dreams a reality. We've got the perfect way get you started.
Our Best Tips For First-Time Home Buyers
If you are shopping for a home this spring you've of course already saved a downpayment. However, if you are not quite ready to go home shopping, you'll want to focus on saving. While 20% is often the goal, lenders today allow for substantially less. And down payments as low as 5% (or even 3%) are not uncommon.
Start saving early
A lower down payment of course comes with some risks. Specifically, down payments less than 20% will come with private mortgage insurance. PMI is essentially the lender's way of protecting itself and in no way contributes to your equity or net worth.
Your smartest option is to begin with the question "what can I really afford". Start by playing around with an easy mortgage calculator. Use various combinations until you find numbers that work with your budget.
You might enjoy reading this New York Times article. It's about couples scraping together the funds to buy their first apartment and is entitled "Buying Your First Home, Save And Save Some More".  Reading this will make you feel much better about Chicago home prices!
Get pre-approved
While you're calculating your down payment, it makes sense to focus on another of the best tips for first-time home buyers in Chicago. Namely, watching your credit.
Know how much home you can afford before you start spending time looking for it. Though you can take this step on your own, it often helps to work with a professional.
This meeting takes about an hour. Your lender will go through your finances, savings, credit, and debt-to-income ratio. Based on that, they'll provide a pre-approval letter to show your broker and any listing broker proof of what you can afford. This letter can be critical when sellers are considering your offer.
In some instances, your lender will recommend holding off on buying a home until you get your credit score up. A better score can mean a more favorable rate. Make sure you follow your lender's advice, as it can often save you thousands of dollars over the lifetime of your loan. Here's more on how to get pre-approved for a Chicago mortgage.
Consider home types
Most buyers come to us with a good idea of what they'd like to purchase. If they're experienced, we generally don't bat an eye. However, one of the best tips for first-time home buyers is to consider all the options for your first home type.
Are you chomping at the bit…
…to put an offer on a single family home because you're a huge fan of fixer-uppers? If so, don't forget to consider the ancillary costs associated with owning a detached home.
Heating and cooling costs for a home will be much greater than for a condo. Compounded by gaps in existing insulation you may not see. You'll need to also take into account cleaning up your yard. You may get away with a "natural" look in your backyard, but an untamed front yard will quickly lead to sideways glances from your neighbors. It's common practice to set aside 1-2% of your home's value for maintenance.
Conversely, we often find savvy younger buyers ready to pull the trigger on a new condo in a downtown neighborhood like the West Loop. As sharp, hungry business tigers going after their dreams, they want to be in the thick of the action.
To this group we offer an alternative thought. Prices for condos downtown are often comparable to smaller bungalows in up-and-coming surrounding neighborhoods. Consider leveraging the flexibility and creativity of your life stage and purchase a home that can work for you.
We've written before about the potential upsides of Buying A House For Airbnb. If your work has you traveling extensively you'll have the option of renting out your home out while you're away. The right home in the right neighborhood could jumpstart your quest for greater net worth whereas these days Airbnb isn't always an easy option for condo owners in the city.
Buy for tomorrow
Human beings are weird. We're in a constant tug-of-war between the blessing of being aware of our future selves and the curse of not doing a thing for them. One of the most prevalent times this arises is during the home-buying process.
Veterans of this journey learned long ago to correct for this. However, novices don't realize the amount of leg work that goes into finding the right first home. In this case, the best tip for first-time home buyers in Chicago is to put time and thought into this process.
Visit open houses
We know you're busy. That's how you're able to afford buying your first Chicago home.
Nonetheless, the time to visit open houses and check out several potential homes. Reflect on those you liked and why! It's imperative to making the right choice.
Make time to visit open houses and ask the listing agent questions. Think about parking issues. Ask about the unit type, building, neighborhood and the surrounding area.
Think longterm
Likewise, be sure to consider your longterm strategy. We understand life happens and it's often impossible to plan. However, it helps to have an outline of your life strategy when looking towards a home purchase.
Are you career-driven, focusing on building your custom-knitted ferret Christmas sweater empire? Perhaps consider if the 6 bed/8 bath mansion will take a toll on your net worth (and psyche). Conversely, if you have big plans on starting a utopian commune with 20 of your closest spiritual confidants, perhaps the 2 bed/1.5bath condo isn't the right fit. Anyway, think through the future.
Don't sweat the little things
This tip for first-time home buyers in Chicago is simple and applicable to life. Don't fall into the trap of focusing on things like color. It doesn't cost too much to repaint the walls.
Even the presence or absence of a (non-structural) wall shouldn't deter you from a top contender. Visit your homes with an open mind.
Caveat: you can't do it all. Even given a substantial remodeling budget, there are things that simply shouldn't (or even can't) be done. Don't go wild and drain your savings. Balance and remodel with comparable properties in mind to ensure you are not upside-down and stuck in a home longer than you'd like to be.
Be prepared to compromise
Though it seems this blog post turned into a life-coaching session, this last one is arguably the most important of the best tips for first-time home buyers in Chicago.
Namely, the odds of you getting everything you want are slim.
Even for those of us with a short dream list, be prepared for the reality you can't check every box.
Maybe you found the perfect layout at an amazing price. But it means an extra 15-20 minutes on your commute. Perhaps you've discovered a unique loft space that welcomes your pets. But it's right next to the el tracks and loud as hell. Either way, you'll need to make some choices about what's really important.
Create a hierarchy of wants early in the process
Ask yourself what are two or three things that you absolutely can't live without. Follow that up with 3-5 things you'd really like. Anything not within the scope you created, you can be confident you'll be okay without.
For more of the best tips for first-time home buyers in Chicago, or to work with a Realtor that can hold you accountable to your hierarchy of needs in spite of your most convincing arguments to the contrary, contact us. We're ready to help you.
https://bestchicagoproperties.com/wp-content/uploads/2012/03/iStock_000014915526Small.jpg
565
849
Jeff Payne
https://bestchicagoproperties.com/wp-content/uploads/2012/03/logo.png
Jeff Payne
2019-03-27 01:00:08
2023-02-23 17:09:23
Best Tips For First-Time Home Buyers