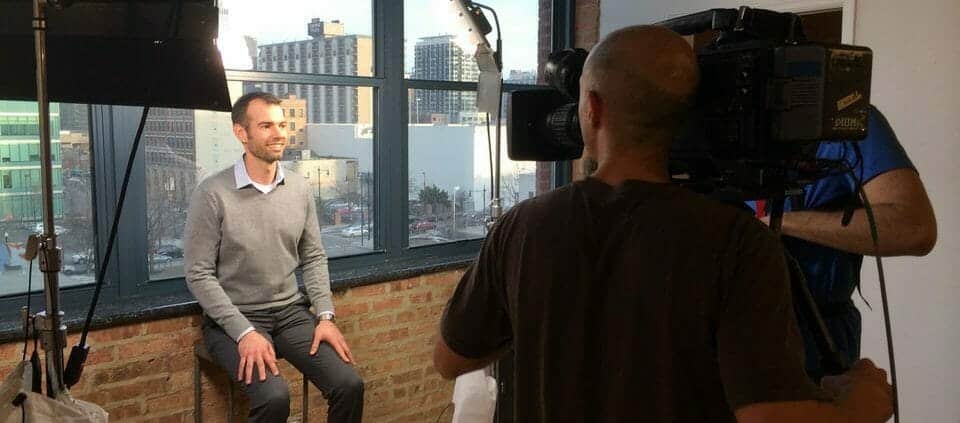 Real Estate Reality TV Show Expectations
Expectations Don't Match Reality
Cornelius is the vice president of quality assurance for the largest clown nose manufacturer in the world. His passion is collecting antique yo-yos. Echinacea is a freelance chinchilla trainer and former Olympian for the U.S. National Freeze Tag Team. Together, they're house-hunting for a new place for their flip-flops and a property near their brothers. He wants a million-dollar listing. But she's looking for a fixer-upper. Who will win this battle real-yale?
And so begins the next chapter of your favorite real estate show.
For the next hour you can be certain of your bond alongside millions of other Americans as you all yell in frustrated unison "Just paint the room! That's no reason to hate an otherwise perfect home!" A poor reason for turning down a home is just one of the many real estate reality TV show expectations we all have. And we hate that we love it.
Real estate reality TV show expectations: "You know, like on that House Hunters episode where…"
As real estate brokers, a not-insignificant number of our clients open conversations or emails asking if we watched a certain episode of a particular show. Most often, it's in reference to a certain room layout or clever design feature.
A major benefit of these shows, in addition to a renewed interest in the real estate process, is the shared vocabulary. It's a huge help being able to communicate with a client exactly what they're looking for before we even go on a tour.
The downside, and what we're here to talk about, is the real estate reality TV show expectations that make the process more cumbersome.
To ensure we gave the most accurate and impartial account, we sought out one of the best Chicago real estate brokers who's been on these shows. After turning our office chair 120 degrees, we spoke with Chuck Gullett about his experience on HGTVs House Hunters and Designed to Sell.
Our insight is meant to help you separate fact from fiction. Plus give you a solid foundation from which to start tempering your real estate reality TV show expectations.
Echinacea's list of must-haves is firm.
"I absolutely need a huge kitchen. I'm a strict singletarian, meaning I only eat one 90,000 calorie meal every month. I'm looking for a giant indoor cooking pit large enough to slow-roast a vegetable-stuffed cow. Also, I can't live without high ceilings. 35 feet is the minimum. Not for me but for my troop of pygmy marmosets. They need to live well above the ground otherwise they panic with the kind of anxiety that only comes when you're a tiny prey animal vulnerable on the floor of a harsh and unforgiving jungle."
Cornelius' list is less exhaustive.
"I don't need much. I love my yo-yos and would love a room dedicated to them. And with my retirement coming up, I've been working on getting my pilot's license. Though it'd be nice to have my own aircraft hangar. I'd be okay with enough outdoor space to tether my zeppelin."
But both of them agree staying under their $400k budget is the biggest priority.
Can this power couple green light all their wants without going into the red? (By the way, it really helps to get pre-approved for a Chicago mortgage first!)
An unrealistic budget is easily the first real estate reality TV show expectation we need to cover.
The issue of an unrealistic budget crops up again and again. Especially in a city like Chicago.
Working as a real estate broker in a major city that sees so many people move to it means much of our job is managing out-of-town sticker shock. Renters and buyers alike often come from places where their money goes a little further.
Monthly payments that once could afford a 3-4 bedroom home in their old neighborhood now scarcely afford a 2-bedroom in Downtown Chicago. Coaching and a few comps go a long way. But that takes time.
Timelines are the second most important real estate reality TV show expectations we should address.
Chuck says the biggest difference between finding a place on TV versus searching in real life is the compressed time frame.
"I've worked with some clients for over a year, visiting about 85 different listings. On the show, a lot of the work is done prior to filming. So you go out, look at three places, and pick one. I wish it was always that easy."
Despite their unrealistic pacing, though, Chuck assures us the interactions themselves are genuine.
"Producers really just set up the cameras and get the sound prepped on each listing. After that, they just let us do our thing. During the confessionals they may ask specific questions to get a particular sound bite, but overall it's a pretty organic show."
This means next time you watch the starring couple give each other side-eyes over an absurd need or reckless disregard for budget, you can rest easy knowing you're watching a marriage fall apart in real time.
The last real estate reality TV show expectation we need to cover is the least sexy: every other cost involved in a closing that's not the listing's price.
It can be very tempting to focus on the big numbers. Doing the simple math of subtracting list price from budget to calculate a renovation budget. However your experience will involve a litany of added costs.
Line items such a loan origination fee, title attorney fee, title insurance, home inspection, and appraisal are just a couple of the costs you'll need to consider when budgeting for your dream home.
So next time your show cuts to a break and the narrator says:
"Will they decide on the decommissioned nuclear silo with plenty of privacy and a large open launch tube for Echinacea to monkey around with her marmosets? Or will Cornelius burst her bubble, choosing the seaside view and open floor plan of a live sperm whale?" 
Remember you too may be in need of correcting a few unrealistic real estate reality TV show expectations. We're here to help, contact us or browse all the latest Chicago real estate listings.
https://bestchicagoproperties.com/wp-content/uploads/2018/01/House-Hunters-Chuck.jpg
720
960
Best Chicago Properties
https://bestchicagoproperties.com/wp-content/uploads/2012/03/logo.png
Best Chicago Properties
2018-09-04 02:00:39
2018-11-12 07:40:19
Real Estate Reality TV Show Expectations